If you are a movie buff like me and tired of watching same old masala and hollywood packaged themes then I would recommend you to watch the followings ones for a change. I got to watch some of these awesome movies mainly thanks to Netflix and Roku.
The combination of Roku and Netflix is really addictive.

1.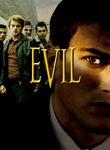 Evil (Ondskan) [2003] (From Sweden)
One of the best Swedish movies I have watched in recent times. Based on best-selling novel, this Swedish movie follows life of rebellious teenager Erik. To me this movie captures the heart and determination of living in a world where evil reigns and the underdog must choose to stand up or take it. It's a compelling examination of violence vs. passive resistance.
No wonder this movie won the Oscar for the best foreign film for 2003.
2. Let the Right one in (Låt den rätte komma in) [2008]
Anot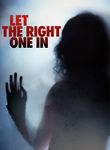 her awesome movie from Sweden. This movie was recommended to me by my friend. I am not a big fan of Vampire movies as it has been done to death in Hollywood so many times. But this one was so different; it is not a Hollywood production. No, I am not fan of Twilight. Even though this movie has all the vampire elements once you get past that, this is the story of two lonely and desperate kids capable of performing dark deeds without apparent emotion. Having watched lot of vampire movies, this one goes to top of my list.
I am now officially a big fan of Swedish movies..
3. Pan's Labyrinth (El Laberinto del Fauno) [2006] (Mexico)
I started watching this movie thinking that this is another children fairy tale movie. Boy I was s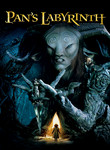 o wrong. This was a very well made movie that combines the innocent imagination of a child, with the horrors of the darkest parts of humanity. The story take place in 1944 when a 10 year old Ofelia, beautifully played by Ivana Baquero and her pregnant mother moves in with her tyrannical fascist stepfather. It's no fairy tale and not a children's movie. Director Del Toro, yes the same guy who directed Hell Boy has brilliantly directed this one. He beautifully integrates the story of suffering through a Child's imagination. It's an Oscar-winning fairy tale for grown-ups. Another highlight of the movie was the haunting score of Javier Navarrete.