Folks
Belated Happy Tamil New Year Wishes to you all.
All those yummy dishes would have been digested and taken care of by the time you read this blog!! ;)

So you are thinking what's up with this weird title

Well you see, whether its Diwali or Tamil New Years day our folks are obsessed with their respective thalaivars aka thalai's movie.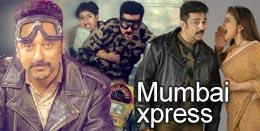 [img src rediff.com]

The 2 big things eagerly awaited during Tamil New Years day are cinema and Tamil New Year programs on those blunder fool channels of sani, kedi and thollai darshans. Having said that anything interesting this time ?
You guys tell me or it's the same old sour routine of
Pappaya Boremandram, Malaratha Ninaivugal ?!!


This festival mania or the spirit just doesn't end back home its very much here. Who can forget the crowd for Padaiyappa in NJ !? the cutouts and
milk abishekams, the whole nine yards man!

And already the blogosphere are filled in with reviews of CM, ME and Sachien.

Looks like Babaji's film has already hit home run.

Also heard in New Jersey they have raised the ticket price to $20 now. Mighty $$ power of Super Star !!

Meanwhile Oscar Nayagan is having big time monkey trouble with Zoo Animals.
Especially the Panthers !! these wild animals have been let on the loose by the Zoo Keepers but as usual they claim they have no part in this,
Apparently the animals have unlocked themselves from the cages !!. Looks like this time its oscar nayagan's turn with animal factory, last time babaji had a horrid time with wild packs. I don't know whos turn will it be for the next time ?

Back here, Washingtonians , Virginians, and Marylanders won't have the luck of watching their respective thalai's movie here. Currently there is no show time available for this area. What pavam rasikamahajanam's did to receive this ?!
Man no more 1$ cassette samacharam. ;( Have to wait for the DVD!!
If you want to feel whats its like to watch Rajinis' movies, Read Rajini fan Praveen's review of CM with special in theater effects !!.
What else heard the songs from Mumbai Xpress, awesome job by Illayaraja
But will the 6/8 'kutthu' crowd enjoy such kind of music don't know. I feel its one of the best album from him in recent times. Wish they put in some more songs or instrumental in that album.

Whatelse I recently saw 2 awesome movies Dustin Hoffman's Hero and Tom Cruise's Collateral more on that later

Have a nice weekend